New MEAN WELL Inrush Current Limiter
One of the challenges in designing a lighting system is ensuring that you don't have so many LED drivers on one circuit breaker, that the breaker trips when the LED drivers all start up at the same time.
MEAN WELL has just launched a new inrush current limiter, which will make life a whole lot easier for lighting designers and installers. 
Until now, to help lighting designers, MEAN WELL has published the recommended maximum number of LED drivers that can be on one circuit breaker in their product data sheets.  
This data is conservative for a very good reason.  
How many drivers you can have on one breaker would depend on the exact wiring in each installation. Factors such as the total cable length between the main switchboard and the LED drivers, the number of joins, the cable thickness, etc. must be taken into consideration. 
 It is not possible to state a definitive figure, hence MEAN WELL's very conservative data. 
ADM has published a blog post about the methods that can be used to overcome inrush current problems, which you can read by clicking on the following link: 
Resolving Inrush Current Problems with LED Drivers 
The MEAN WELL ICL-16L and ICL-16R are 16A AC inrush current limiters, which reduces the temporary peak current caused by turning on AC power or capacitive loads.  
The only difference between the two models is their form factor. The ICL-16L is a linear type and the ICL-16R is DIN rail mountable. 
Linear Type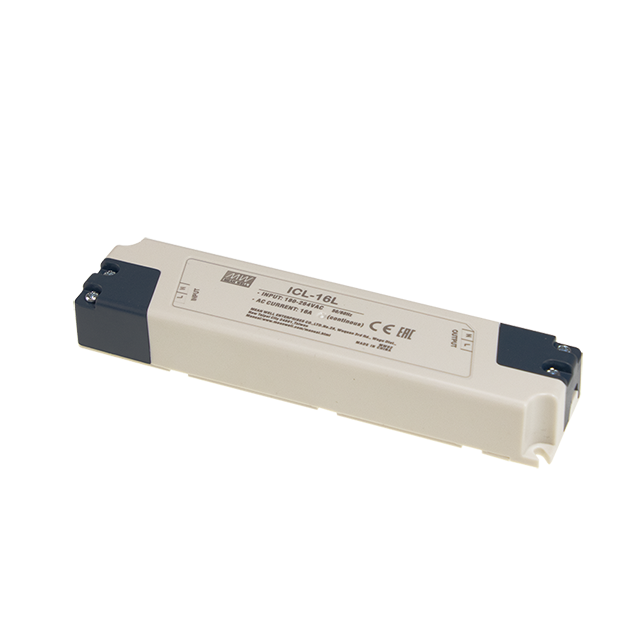 DIN Rail Type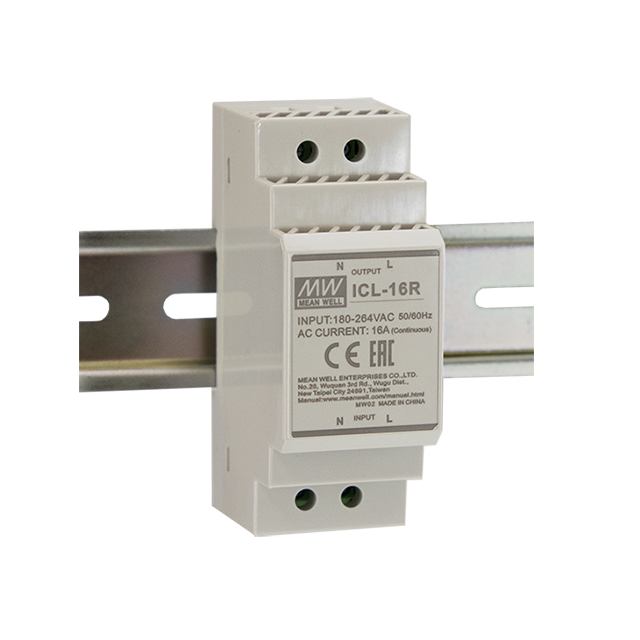 Adding the inrush current limiter after the AC circuit breaker reduces the potential for the AC circuit breaker to trip when starting AC loads. This increases the overall reliability of the system. 
 
The ICL-16's inrush current suppression circuit design incorporates a built-in thermal fuse and bypass relays, which significantly reduces the heat generated during operation. 
This is vital to ensure the limiters reliability, differentiating the ICL-16 from other inrush current limiters that use NTC thermistors.  
ADM has already placed orders for both variants of the MEAN WELL ICL-16 and we expect our first delivery to arrive before the end of June, 2019. 
For further information, please call ADM on 1300 236 467 and speak to a member of our expert team.