Dimmable LED Driver Compatible with Universal Push Button Dimmers
ADM has had many customers asking if we can supply a dimmable LED driver that would work well with the latest push button dimming switches.
The Power Source PDV phase cut dimmable LED drivers should work well with most push button dimmers. 
To be sure of this we carried out some tests in our workshop using an Iconic 41E300PBUD2SM-VW dimmer. 
For the tests we used the PDV-100-12 and PDV-150-12, both of which performed very well.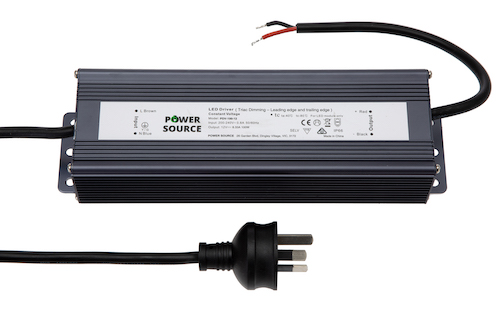 Out of the box both dimmed very smoothly to approximately 10% output.  This may be able to be configured to dim lower, but this is to be confirmed.  
Both LED drivers had a pleasing soft start and delivered good voltage on the output side when dimmed.  
Let is know if there any other dimmers that you would like tested. We are always interested to see how our PDV series perform - they haven't let us down yet.
For further information on the PDV series LED drivers, please do not hesitate to contact ADM.
Is this Information Useful?
If so, why not share it with your peers and colleagues. Simply click on the blue LinkedIn share icon below.