Light Switches that Give Your Business an Unfair Advantage
Interior designers are always looking for that edge that will make their living spaces the ultimate statement in design and luxury.
It is often the smallest details that make the difference.  
Imagine staying at a 5-star luxury resort, only to find that your expensive suite is adorned with light switches that look like they were the cheapest option at the local hardware store. You would be disappointed right? 
ADM can offer an unfair advantage to businesses that are seeking to win contracts with interior designers working on high end residential, commercial, and hotel projects.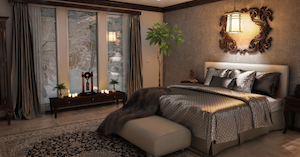 ADM is proud to represent VIMAR in Australia.  
VIMAR is Europe's premier manufacturer of electrical switches and produces the most stylish European designs.  
Vimar Light Switches Are a Piece of Art 
This is not a sentence that our marketing team dreamed up. This is what Penny Johnston thinks of the Vimar range of light switches that she chose for her recent home renovation.  
"There are so many choices you make for your renovation. Paint colours, furniture fittings and benchtops, but it's the items you use every day, multiple times a day that can have the biggest impact on your life. 
 The Vimar switches I chose for our home are pieces of art I use every day.  For something you might consider such a small part of your build, they have been one of the most commented on features of our renovation. 
 They look so stylish; they feel so solid so well crafted.  I know that in the 'Vintage' I chose a beautiful simple timeless design but there are so many other styles and features to choose from.  You could really make a statement. 
 Don't make the mistake of thinking something so utilitarian cannot be a beautiful piece of design art. 
 I love these switches they are attractive to look at and a pleasure to use." 
Vimar light switches are used in exclusive hotels and medium to high end residential developments, and are considered to be a luxury item.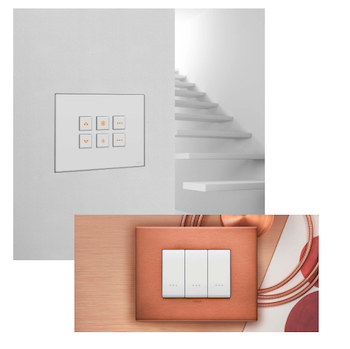 There are a range of different product families offering a wide range of styles and suited to different project budgets.  
The range includes switches that can interface with building and home automation systems. 
As with everything, it is details that count and when we are talking about interior design, the smallest detail must be perfect, including the mundane such as light switches.  
If you would like to have an unfair advantage by offering your customers a piece of art instead of a light switch, then contact ADM to discuss becoming a showroom or design partner.