Reasons for Failure of High Bay LED Lights
We are often contacted by electricians, who are trying to repair a high bay LED light that has failed.
Typically, the high bay light in question is one that has been imported and was cheap to buy.
The first assumption that is usually made is that the LED driver has failed. ADM recommends testing the output from the LED driver before going any further, as we have now come across several cases where it is the LEDs themselves that have failed.
LED Failure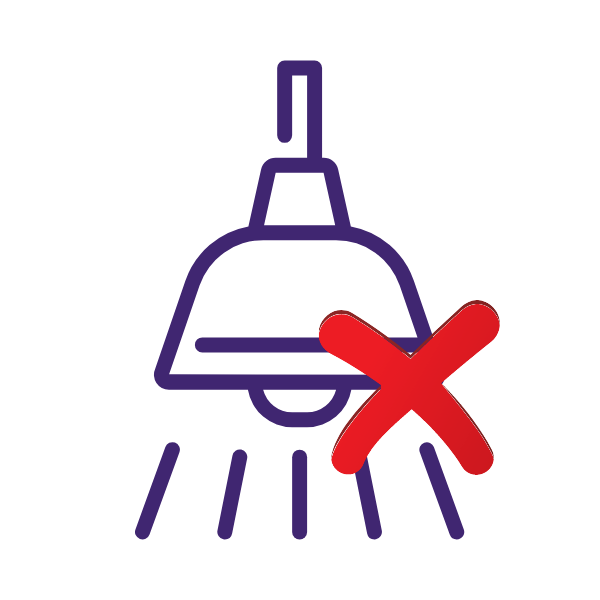 The LEDs usually fail, because they have been connected to a constant LED driver in parallel.
If you would like to know why this causes the LEDs to fail prematurely, you can read our article:

AVOID CONNECTING MULTIPLE LEDS TO A CONSTANT CURRENT LED DRIVER IN PARALLEL

If the LEDs have failed you may want to also replace the LED driver. We usually recommend using a model with an adjustable output, and trimming down the output voltage slightly, to avoid over powering the LEDs.
This isn't a fool proof solution, but should help extend the life span of the new LEDs.
LED Driver Failure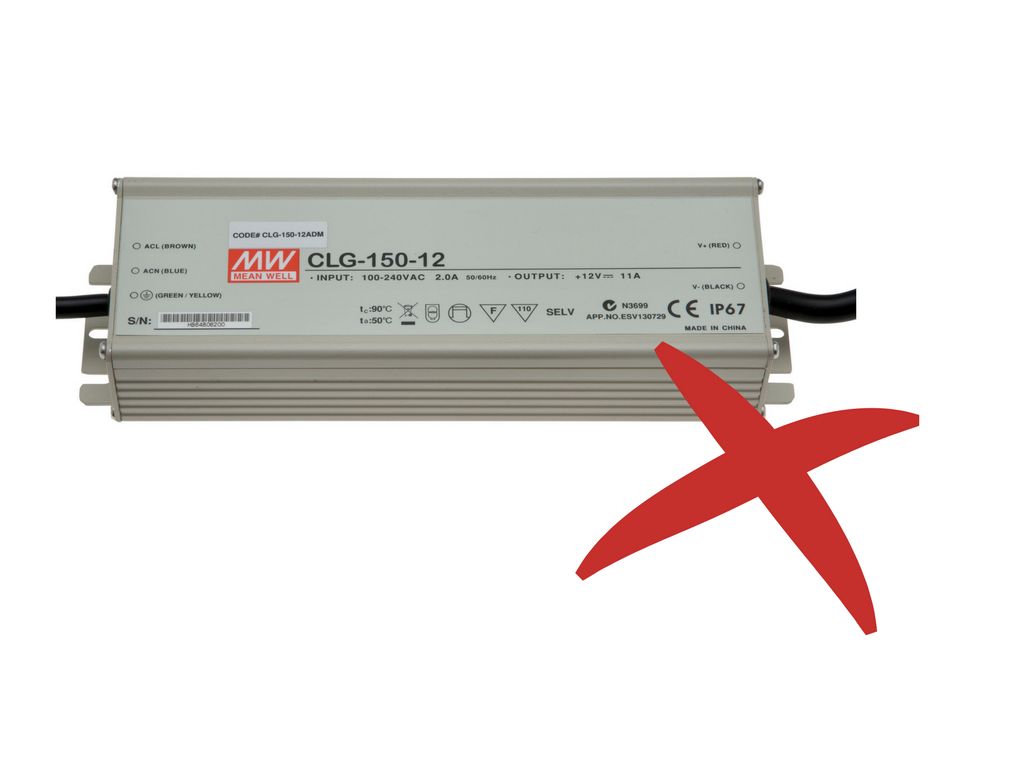 If the LED driver itself has failed it is usually for one of two reasons:
Over Temperature
Overloading
Over Temperature
Over temperature can occur if the LED driver is mounted inside the light fitting and the manufacturer has not given any consideration to keeping the LED driver cool.
Typically, a LED driver will have a stated operating temperature range in the data sheet.
The manufacturer of the light fitting needs to ensure that heat can be either conducted, or convected away from the LED driver, to that it doesn't exceed the stated maximum operating temperature range.
Overloading
If the LED has been produced by a reputable manufacturer, such as MEAN WELL there will also be a derating curve in the data sheet.
Like all electronic devices, LED drivers lose efficiency the hotter they get. This means at higher temperatures you may need to reduce the load on the LED driver.
If the derating of the LED driver has not been taken into consideration it will be overloaded, even though the actual load may be less than the maximum rating shown in the LED driver's data sheet.
You may need to replace the LED driver with a larger rated output than the original driver used.
Use Superior Quality High Bay LED Lights
If you are working on a project which calls for the installation of LED high bay lights, we strongly recommend paying a bit more for a superior quality product.
There are a few Australian based manufacturers, who offer highly reliable models and export these all over the world. We suggest you use these rather than a low cost imported model.
Paying a little more upfront can save a lot of headaches and expense later.
Please contact ADM if you have any questions concerning LED drivers for high bay lights. A member of our expert team will gladly answer any questions that you may have.
IS THIS INFORMATION USEFUL?
If so, why not share it with your peers and colleagues. Simply click on the blue LinkedIn share icon below.